Plastic Sleeves, Vinyl Sleeves and Vinyl Envelopes

Vinyl Sleeves, Plastic Sleeves, Pouches, Pockets, Envelopes, and
Holders for Wallets, Pictures, Job Tickets and Documents.
Here are our most popular Vinyl Sleeves, Ticket Holders, and Plastic Sleeves!
At Everyday Plastics, we work with our manufacturers to provide you the highest quality plastic sleeves, plastic storage pockets, vinyl insert pages, presentation sleeves and envelopes, plastic sleeves for packaging pouches, adhesive vinyl sleeves, wallet inserts, sleeves to hold cards and pictures, and vinyl and poly page protectors, all at a fair price!
What is different about vinyl sleeves and plastic sleeves? In short, vinyl or PVC is a type of plastic. So, vinyl sleeves are plastic sleeves, but we also sell sleeves that are made of poly(PP) or (PE). In addition, there are phthalate-free vinyl sleeves that would accurately be defined as plastic sleeves. In the end, vinyl sleeves are used where presentation quality is most important and plastic sleeves are chosen for different characteristics, like PP for acid-free sleeves for archival-safe storage.
Daily, we continue to build our product offering to provide you with just about anything else that you need in plastic sleeves. Our goal is to provide you with an experience and product that you find valuable. We know that when you are happy, we are happy and this is why we are working consistently to provide you with the best products, pricing, and services.
We are also now offering plastic sleeves specialty products as we expand our lines. We have the plastic sleeves to match your requirements and if you are looking for the highest presentation quality, we encourage you to review the options that we have in vinyl sleeves. If you have archival needs however, please click on the plastic sleeves link on the menu to the left.
We are so confident in our products, we guarantee our guarantee!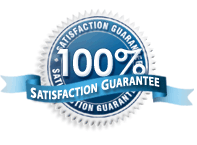 Looking for Vinyl Sleeves or Plastic Sleeves in
wholesale quantities above 10,000?
Please check with our manufacturers for Plastic Sleeves!
Thank you for considering Everyday Plastics: Your home for vinyl sleeves, plastic sleeves and related products.
If you have arrived at our site looking for plastic sleeves to cover your arms, please note that our use of 'plastic sleeves' refers to plastic products that hold items or documents between two plastic sheets of material that have been heat sealed together. So, while there are many uses for the phrase plastic sleeves, this is how we are using the phrase and we do not carry the garment plastic sleeves. Our plastic sleeves are used typically to hold presentation materials and documents.